Analysis Development
The analysis and development services of BOC Sciences are customized according to your project requirements. Our powerful capabilities can help you solve analysis and testing from raw materials to commercial products. Analytical development, as a confirmatory method, is crucial in all stages of product development and production. In order to clarify the composition, structure and performance of the developed product, we develop a comprehensive analysis method for you, and will continue to adjust it as the process is adjusted. Finally, together with the product, we provide you with an exclusive product analysis report.
Why is analytical testing important in drug development?
The main purpose of the analysis test is to complete the study of the physical and chemical properties of the sample. In the whole process of drug development, the qualitative and quantitative results produced by analysis and testing provide key information for controlling and confirming the characteristics of raw materials, active and inactive ingredients, and finished products. At different stages of development, the role of analysis and testing is focused. For example, in the early stage of development, analysis and testing can be used to compare the differences between the target product and the actual product, and to narrow the adjustment range of the R&D route; in the later stage of the project, analysis and testing are more used for quality assurance and stability verification.
Our Analytical Capabilities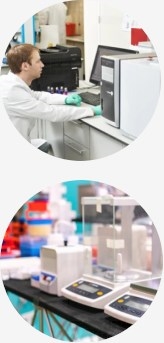 Our analysis services include but are not limited to:
Method development and validation of small and large molecules
Impurity separation, identification and characterization
Stability analysis
Microbiological test
Our analytical techniques include but are not limited to:
Elemental analysis
Structural analysis
Solid state characterization
Spectrum analysis
Evaluation Standard
Based on our many years of experience in the field of analysis, we have set up five evaluation criteria for analysis and testing. The ultimate orientation of these guidelines is to ensure the safety and effectiveness of drugs.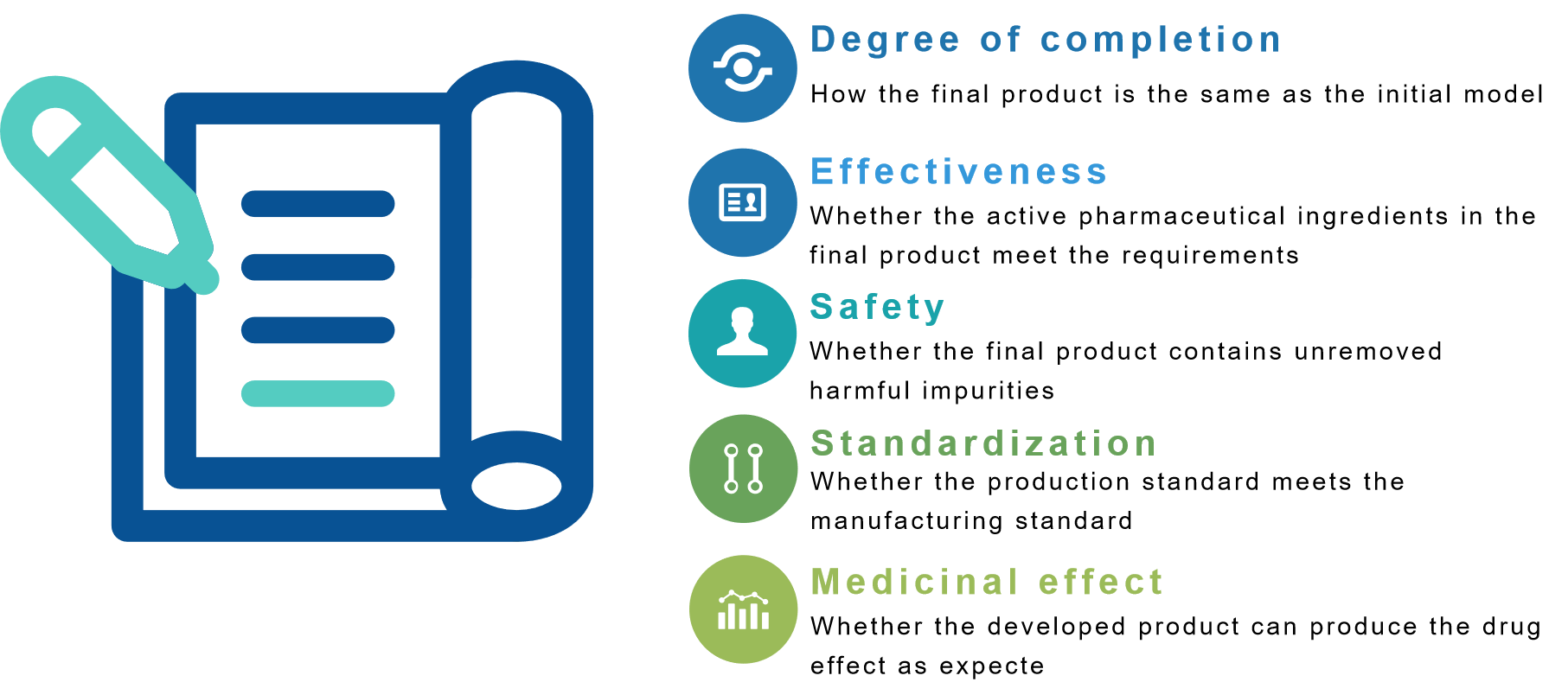 Our Advantages
One-stop service, which can provide analytical support for the development of APIs, intermediates and various chemical macromolecules, including method development and verification, identification of reference standards, testing and release studies, stability studies, CMC application data compilation, etc.
Our analysis experts have long working hours, rich project experience, and can provide high-quality services.
If you want to know more about our analysis development service, please contact us, we are waiting for your visit around the clock.