Manufacturing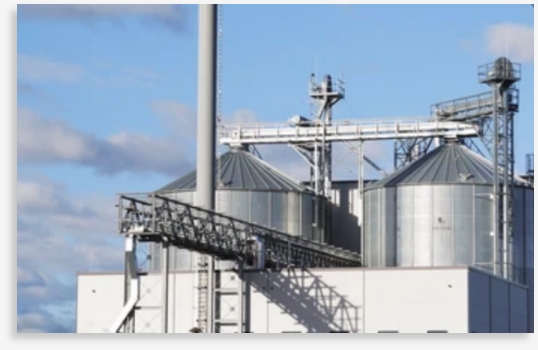 BOC Sciences has comprehensive manufacturing capabilities. Our GMP pilot plant is equipped with the most advanced facilities to meet the demand for hundreds of kilograms of production. We support the manufacturing process from the early stage of the project to the second stage, and can quickly expand the scale of the project, laying a solid foundation for the later delivery. In addition, we can provide APIs for clinical trials and commercial manufacturing.
Our Abilities
Pilot plant covering an area of 6000 square feet, equipped with advanced and efficient key process equipment
Dozens of large reactors (500L) can meet various synthesis lines and adapt to the diversification of process production
Safe and efficient laboratory management plan to realize seamless integration of production system and control system
Comprehensive and refined technology transfer process, and implement comprehensive risk management and control
Experienced production and quality management teams
We have production bases in the United States and the United Kingdom, which can support a wide range of project requirements. Our production base adopts the international leading design concept, the overall layout is reasonable, the partition is clear, the process flow is smooth, and it can reach the high-efficiency production technology level.
All GMP production workshops are constructed in strict accordance with the current standards of the United States, the European Union and China, and have a high-standard quality system that can effectively meet the requirements of global regulations for chemical production facilities.
Core Advantages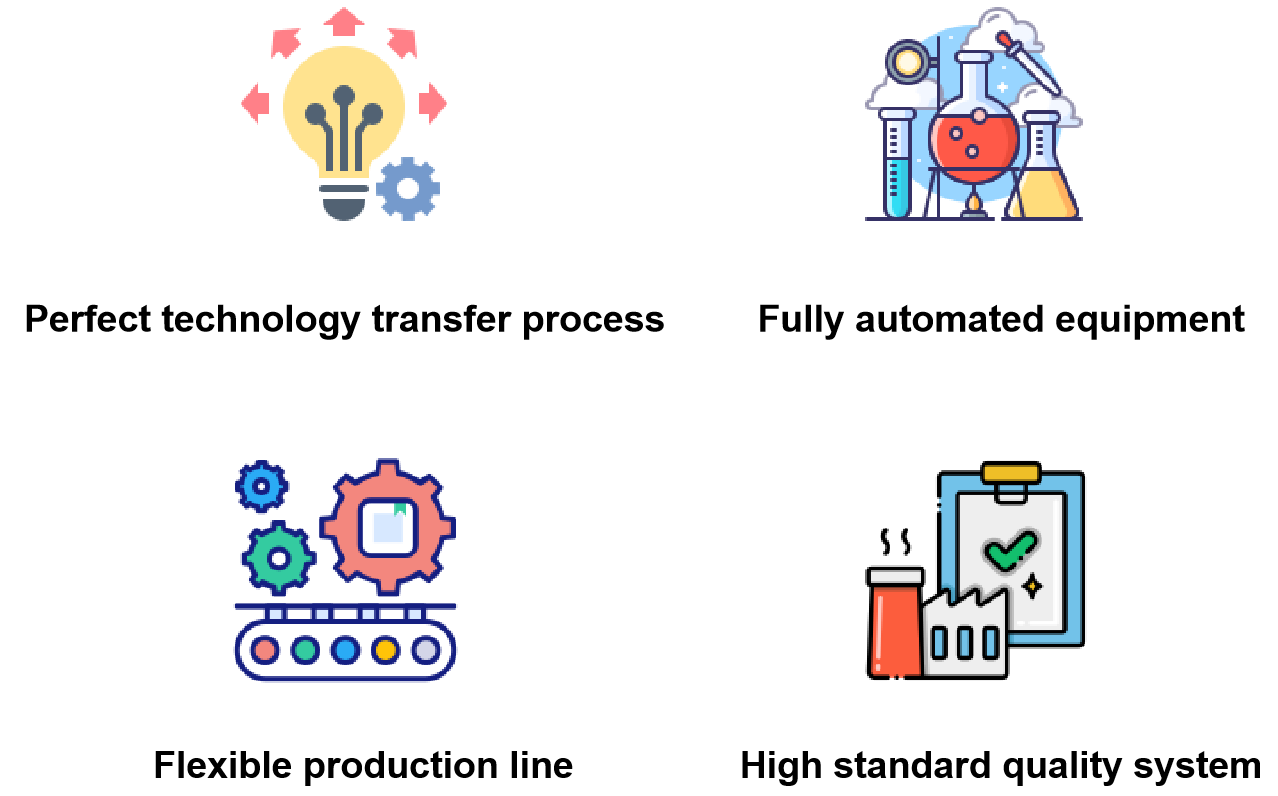 As the world's leading CDMO platform, BOC Sciences is committed to providing professional production services for small molecule APIs, active pharmaceutical ingredients, ADC drugs, and chemical macromolecular drugs.
If you are interested in our manufacturing services, please contact us immediately.