Peptides Custom Development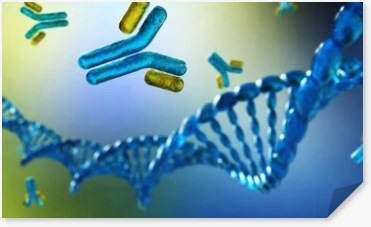 From development to production, BOC Sciences provides a one-stop peptide platform. In recent years, the demand for peptides has grown substantially. In order to keep up with the global market, we have expanded the research and development and production capacity of peptides. At present, our peptide synthesis capabilities include linear peptides, cyclic peptides and various modified peptides. We have provided customized peptide services for more than a dozen companies.
 We have sites in the United Kingdom and the United States, specializing in the production of peptides of various purity levels, ranging from milligrams, grams, to pilot and commercial scales. Our goal is to help you solve any complicated processes and produce high-value peptide products.
Service Area
According to our solid/liquid phase and hybrid synthesis technology, we can develop a rich variety of peptides. The lead time for linear peptides is generally no more than 40 days. Cyclic peptide synthesis technology currently includes thioether cyclization, lactam cyclization and click cyclization, etc. The cyclization position can include head-to-tail, side chain-side chain, side chain-tail, head-side chain. We can also provide various modified peptides, such as radiolabeled peptides and glycopeptides.
Types of Peptides
Comprehensive Ability
As one of the world's largest peptide producers, BOC Sciences supports the manufacture of solid-phase, liquid-phase, and mixed peptide drugs. We have also developed high-performance liquid chromatography (HPLC) analysis methods and verification tools.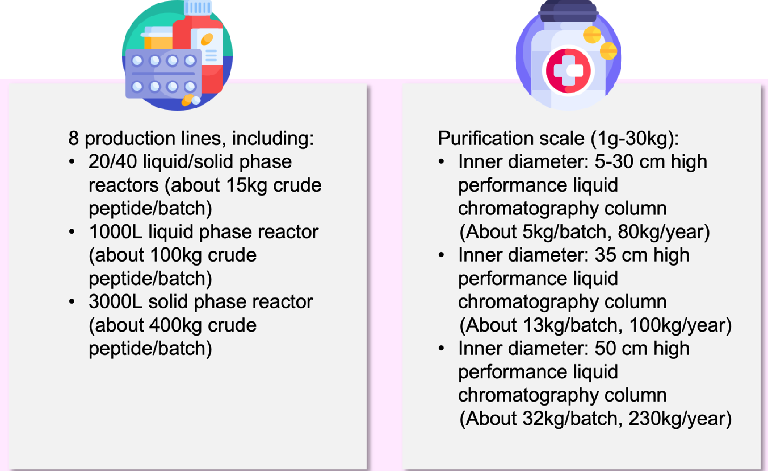 Our analysis laboratory is equipped with a full range of peptide analysis equipment, including purity detection, chromatography, mass spectrometry and spectroscopy techniques, which can conduct stability studies, purity analysis, sequence determination and other tests. It can play a comprehensive support role in the peptide development process.
Our Advantages
Comprehensive services-Our business covers the whole process from peptide discovery to final commercialization.
Advanced technologies-We have leading synthesis and coupling technology. Our modified peptides include phosphorylation, dye/fluorescence labeling, biotin labeling, isotope labeling and many other types.
Fully equipped-We have a fully automatic peptide synthesizer and a series of separation and purification systems and testing equipment, which can guarantee extremely high delivery quality.
Quality Assurance-We comply with FDA regulations on peptide manufacturing, provide GMP services, and provide non-GMP customized peptides for laboratory research. In short, we can undertake projects of any scale from small (milligrams) to large (>100 kg).
Technology Platform
Peptide Synthesis Platform: Our peptide synthesis technology platform supports personalized projects with a very high success rate, which can accelerate your drug discovery.
If you are interested in our peptides custom development service, please contact us immediately.