CMC Registration Support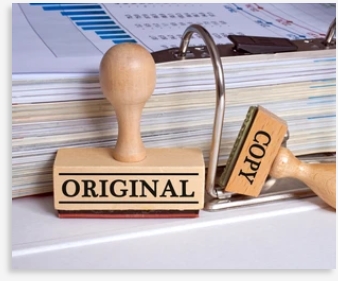 BOC Sciences has extensive experience in CMC registration filings. Our application team is familiar with the drug regulatory systems of the United States, the European Union, WHO, China, Japan, Brazil and other countries, and can provide global customers with CMC application services at all stages, including investigational new drug applications and P1, P2, P3 Clinical trials, new drug and generic drug marketing applications.
As the world's leading chemical drug CDMO company, our drug filing department focuses on helping you solve complex and cumbersome documentation and minimize the filing time. We have helped many clients complete more than 100 IND applications, with a 100% success rate.
Before starting the declaration, we will conduct close and detailed communication with customers to fully grasp their needs and requirements. A dedicated team will then support you from project initiation, providing gap analysis, preparation, revision and submission of CMC documents until your drug is finally approved.
IND declaration process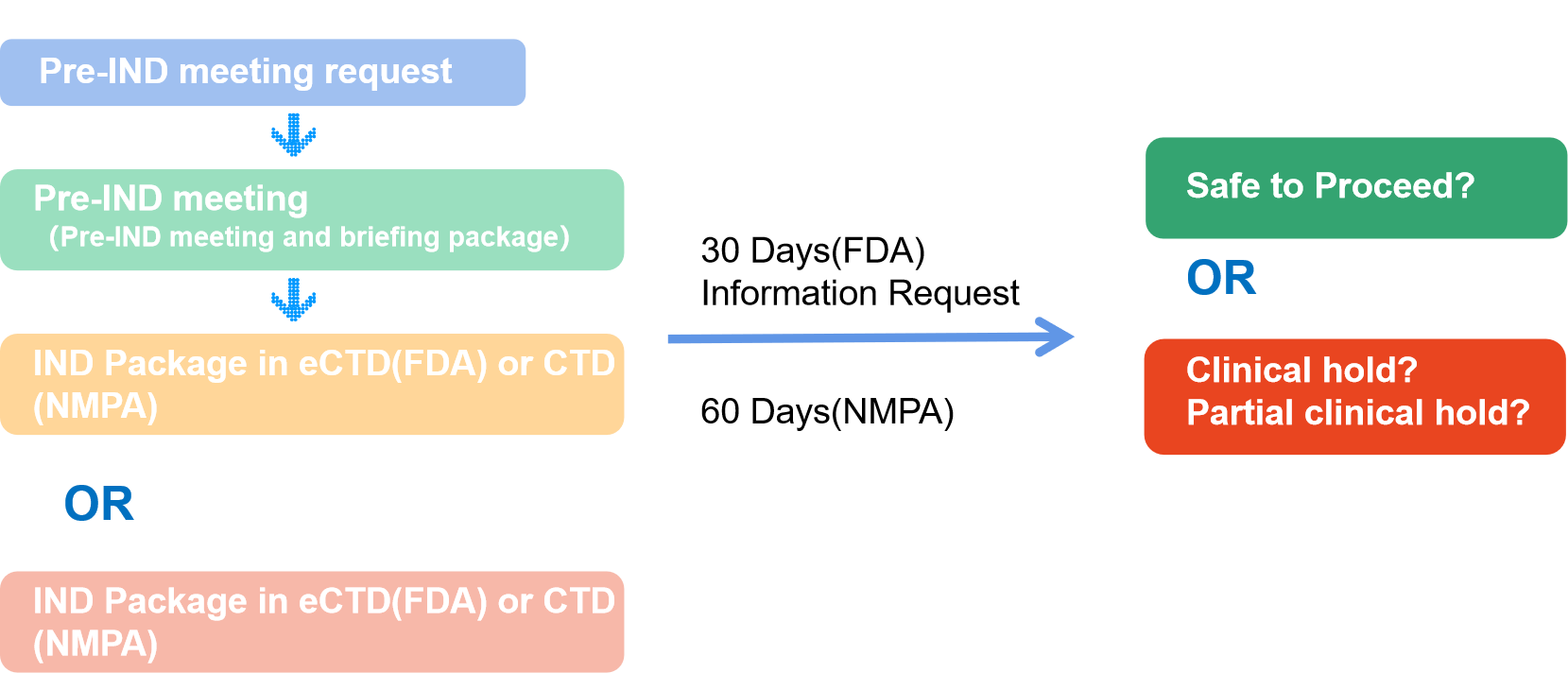 Services
BOC Sciences is committed to providing customers with the highest quality registration services, our services include but are not limited to:
Preparation of filing materials from IND to NDA
Prepare application materials according to the list of materials
Prepare and write submissions from a reviewer's perspective
Assist clients to complete document submission
Regulatory support
Interpret the latest regulations and provide peer-to-peer consulting services
Provide compliance guidance and support during the CMC production phase
Develop reporting strategy
Develop global registration strategies
Limited avoidance of reporting risks, saving time and costs
Build communication mechanism
Prepare and participate in various formal meetings with the agency, such as Pre-IND meetings, pre-NDA/BLA submission meetings
Organize the minutes of the meeting, record the opinions and discussion results of the issues in the meeting
Highlights
BOC Sciences firmly controls every link of drug registration, integrating a complete set of production processes, key steps, physicochemical properties, analytical methods, quality control, stability, pharmacology and toxicology studies required for IND and NDA submissions service.
We are able to maintain and update CMC's historical documents to ensure the accuracy of the data and to align it with the latest guidelines.
Before submitting an application, we conduct a comprehensive review of the application materials, and ensuring high-quality application documents is one of the key reasons for our consistent success.
BOC Sciences has also established a well-established communication channel with the drug review department. Timely communication helps to deeply understand technical and regulatory issues, so that the application materials can be revised and improved in a timely manner.
If you are interested in our CMC registration support service, please contact us immediately.