Customized APIs & Intermediates Development
BOC Sciences provides flexible APIs and pharmaceutical intermediate development and manufacturing services for the global market. In order to meet the growing needs of the pharmaceutical industry, we have developed a series of APIs and intermediate products. We are well aware of the important strategic significance of innovation, and constantly update our technical system to maintain long-term market competitiveness. Our R&D department, pilot plant, commercial manufacturing plant and analysis laboratory are all equipped with top-notch personnel and equipments. We also set up a dedicated quality supervision and project management team.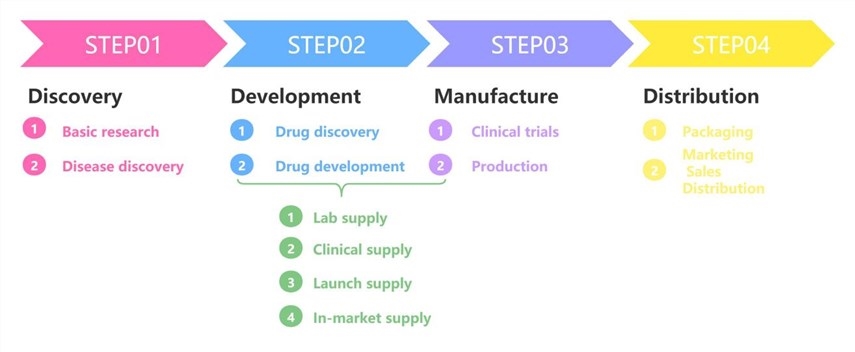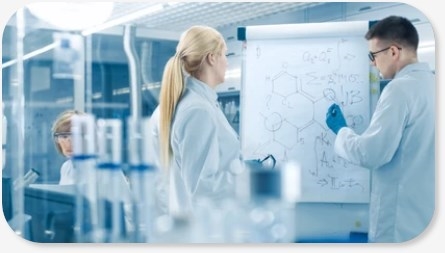 Enabling your next API at BOC Sciences
At BOC Sciences, we are committed to continuously improving our APIs development capabilities, from molecular synthesis route exploration, to process design and optimization, to final verification support. We insist on improving the final quality and stability of our products. Our service is always passionate and meticulous.
What We Offer
BOC Sciences has strong APIs development capabilities that can provide robust and scalable results. Our GMP manufacturing and product quality compliance have established our position in the global market. Through our "one-stop" R&D platform, we can not only develop tailor-made processes for you, but also greatly shorten your project cycle. Our APIs process development capabilities include:
Synthetic development, prepare target products through advanced synthesis technology, and explore the optimal synthetic route
Amplify manufacturing and use professional analysis tools for risk analysis to ensure the stable progress of the process
Process verification, realize rapid commercialization of APIs based on powerful analysis capabilities
Adopt a transparent cooperation model to reduce the risk of technology transfer
Technology Platforms
Continuous Flow Chemistry Platform: The flow chemistry platform of BOC Sciences has a high degree of automation, which can realize rapid analysis of chemical reactions and scale-up production. We have efficient process screening and equipment development capabilities, and can achieve full continuous green production.
Biological Catalysis Platform: Our enzyme catalysis platform has the advantages of mild conditions, environmental friendliness, high efficiency and high selectivity, and can realize end-to-end enzymatic catalysis solutions.
HPAPIs Development Platform: BOC Sciences has a dedicated development platform for highly potent active pharmaceutical ingredients (HPAPIs), which aims to develop complex structure and high-value drug molecules. Our research speed is at the advanced level in the industry.
Crystallization Technology Platform: BOC Sciences has a leading crystallization technology platform that can provide customers with reliable crystal form research solutions. Our platform is led by world-class scientists, professional, comprehensive and efficient.
Supercritical Fluid Chromatography Platform: Our chromatographic technology supports large-scale production from kilograms to hundreds of kilograms.
If you are interested in our customized APIs & Intermediates development services, please contact us immediately.
Featured APIs & Intermediates Custom Development

Read More →