Custom Development
BOC Sciences has top operational capabilities in the field of drug development and manufacturing, and can provide customers with solutions for various types of drug development. We always adhere to the development concept of continuous innovation, adhere to the introduction of professionals and the development of advanced technology platforms, and use talents and technology to create a steady stream of development momentum.
Our Abilities
Our business scope includes custom development of specialty small molecule APIs, small molecule original drugs, ADC drugs, macromolecular drugs such as peptides and oligonucleotides, microbial fermentation, lipids, prostaglandins and labeled compounds. Working with us, you will enjoy full project support from laboratory R&D to process technology development and transfer to GMP production.
Our Services
Early screening of active pharmaceutical ingredients, including drug synthesis design, lead compound determination, structure-activity relationship research and active compound screening, organic synthesis and other services.
Drug production process development and optimization, analytical method development and validation and other services.
Process scale-up and technology transfer, verification; crystal form screening, impurity research and other services.
Preclinical research, including toxicology, pharmacology, pharmacokinetics, formulation development and other services.
Scale-up GMP production, custom synthesis of compounds from milligrams to kilograms.
Drug registration, including data collection, collation and writing services required to submit an application.
Rigorous quality management system and scientific and effective project management.
Equipment & Instruments
BOC Sciences has a variety of advanced analytical instruments and equipment, and can provide a wide range of analytical testing services for the drug development process. Our services include but are not limited to:
Starting material and raw material testing
Solid state studies
Chiral compound analysis
Isolation and identification of impurities and degradation products
Purity, active ingredient content determination
Stability study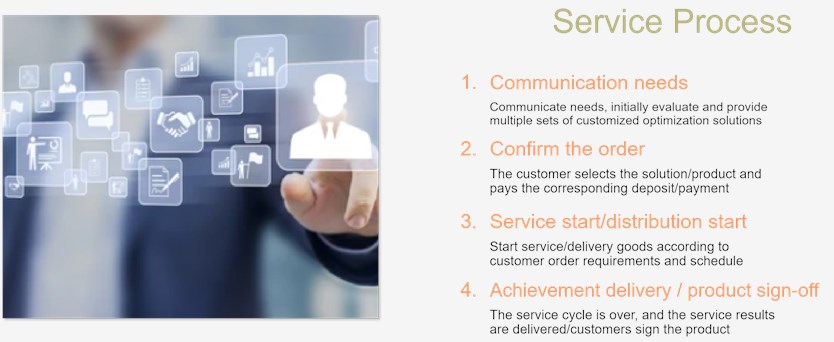 If you are interested in our custom development services, please contact us immediately.