APIs & Intermediates Custom Development
BOC Sciences focuses on R&D and production services for APIs & Intermediates. We have accumulated more than 20 years of project experience, focusing on custom R&D, process development, production and sales of APIs & Intermediates, developed a rich R&D service line, and formed a unique core competitiveness. With the increasing number of service lines, we are still making industrial layouts and striving to expand into new fields. At present, the company's APIs & Intermediates are divided into two major segments, namely featured APIs and patented original research drugs.

Our Services
CRO Services
As a large chemical service organization, BOC Sciences has reached R&D cooperation projects with hundreds of pharmaceutical companies and biotechnology companies. We provide one-stop service from target verification, to chemical synthesis, pharmacological efficacy testing, pharmacokinetics and early toxicological testing. Our eight technology platforms, including continuous flow chemistry, enzyme catalysis, and crystallization technology, can provide extensive and effective professional chemical services, providing a strong technical guarantee for customers to screen drug candidates. We also have first-class experimental equipment and provide professional analysis and development services.
CDMO Services
BOC Sciences' CDMO service can provide further process optimization and scale-up services for drug development. Our services include design, screening and development of new production routes; evaluation and optimization of key process parameters based on the concept of "Quality by Design (QbD)"; research and establishment of quality standards; scale-up of kilo-scale laboratories and pilot plants production and GMP production. The company has four large pharmaceutical GMP production bases. With dozens of production lines certified by FDA and EDMF, and passed the international environmental certification (ISO14000).
R&D Labs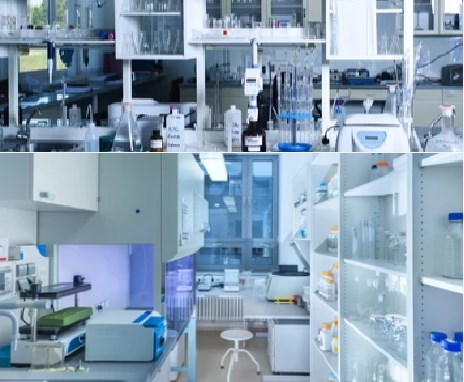 Our R&D center is equipped with advanced experimental and analytical instruments, which can meet most of the pharmaceutical chemical synthesis services. More than 65% of the employees in the R&D team have a master's degree or above. We specialize in deeply integrating a broad knowledge of organic chemistry, peptide chemistry, analytical chemistry, structural chemistry, and more into your projects. At the same time, our efficient project management methods and good quality management system also help us to better complete customer projects.
Production Facilities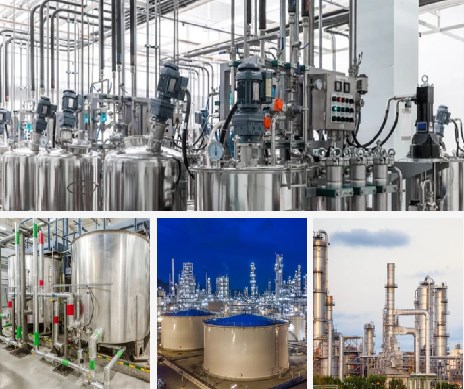 BOC Sciences' main production facility is located in China. We have dozens of GMP compliant production lines equipped with more than 100 reactors ranging from 20L to 2,000L for gram to ton scale reactions. In addition to the large-scale production of intermediates, we can also provide the production of registered starting materials.
If you are interested in our APIs & Intermediates custom development service, please contact us immediately.