Labelled Compounds Custom Development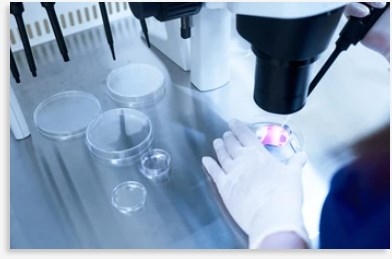 BOC Sciences has many years of experience in the development of labeled compounds. We provide customized synthesis services for labeled compounds. We have a group of chemists with rich experience in labeling compounds. We are proud to be able to provide 3H, 14C, 32P, 35S and other radiolabeled compounds for preparation and research. The products involved include amino acids, nucleosides, carbohydrates, drugs, agricultural drugs and Its intermediates and so on.
Our chemistry team can help you design synthetic routes, select the best radiolabel location, and synthesize and prepare various radiolabeled compounds. Through our efforts, we will promote the continuous development of labeled compound technology, and further promote the development of new drug research, so as to benefit all mankind.
Introduction
Labeled compounds play an irreplaceable role in the development of new drugs, especially in pharmacokinetics and toxicity studies. As a tracer, the labeled compound can be used as an important basis for studying the distribution, metabolism, efficacy, and mechanism of drug in the body. At the same time, the use of labeled compounds can track the metabolic process of the drug, find out the cause of toxicity, and predict the potential toxicity of the new compound.
After years of hard work, the radiolabeled compound preparation platform we have established has the most advanced vacuum system, equipped with radioactive semi-preparative HPLC and other instruments and equipment, which can conduct research on labeling methodology, labeling synthesis routes and the separation and preparation of radioactive products. In addition, we have also designed a standardized process for quality assurance, which is handled by a dedicated person. At present, we have completed the synthesis of more than 60 labeled compounds.
Preparation method of labeled compound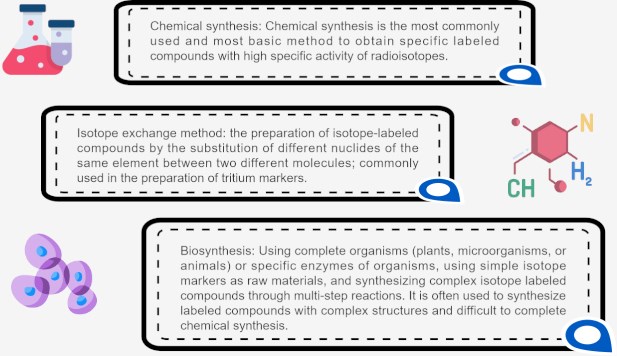 In addition to rich synthesis experience, BOC Sciences also has a GMP standard production laboratory, reactors with a variety of specifications and capacities and the most advanced analytical devices (NMR, MS, UV...). Our production laboratory can meet your specific requirements for chemical purity and isotope enrichment, allowing the production, purification and analysis of labeled compounds in quantities from grams to kilograms. When delivering the product to you, we will also provide a comprehensive certificate of analysis.
BOC Sciences will always adhere to technological innovation, continuously improve our chemical labeling technology level, and continue to develop labeling chemicals used in medicine, pharmacy and other fields. We are ready to start working with you at any time to speed up the development of your next labeled compound.
If you are interested in our labelled compounds custom development service, please contact us immediately.