Stability Analysis
Stability analysis is a vital part of drug development and production, and it is the basis for the formulation of product quality standards. BOC Sciences provides you with comprehensive stability analysis services from the development stage to the listing stage.

 We have enough storage space to store all the analysis data of each stage. Our analysis equipment and data management system are in compliance with current regulations, and we strive to become your most trusted partner for stability analysis solutions.
Introduction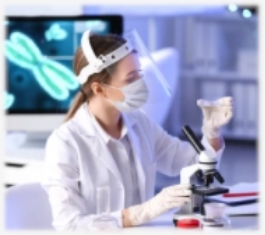 Stability is a crucial quality attribute (CQA) of medicines. It affects the efficacy and safety of drugs, and also provides a basis for the production process, formulations, packaging materials, storage, and transportation conditions of the drugs. The stability assessment of a drug is not static from the beginning of its establishment. It needs to be updated and modified continuously with the modification of the formula, the change of the process and the analysis method.
Stability test mainly includes influencing factor test, accelerated test and long-term test. Accelerated stability testing can represent long-term testing and will not cause degradation pathways that are not present in the nominal storage environment. Once the long-term stability data is obtained, the accelerated stability estimates can be calibrated and corrected.
Our Method
Formulate a drug stability plan according to the needs of customers, and formulate a detailed stability evaluation plan, including a series of test categories, test samples, test items, test conditions, test time, etc.
Introduce the most advanced data management programs and statistical analysis software for data collection and analysis
During the project, the management of different batches of samples will be stored in containers and closed systems of the same material as those used in large-scale production
Establish reasonable results evaluation methods and acceptable acceptance criteria, analyze different inspection items separately, and comprehensively evaluate the results of product stability tests
Judge the consistency between different batches of the same project stability research results; perform trend analysis on the stability data collected at different time points for the same batch of products
According to the analysis structure, formulate the storage conditions and validity period (preservation period) of the product, and formulate the maximum acceptable variation range of each index according to the characteristics of the product to ensure that the product is safe and effective throughout the validity period
You can believe that our one-stop stability program can speed up the entire drug development cycle to the maximum extent and ensure product quality. We are committed to using our expertise to ensure your success.
 If you are interested in our stability analysis service, please contact us immediately.