Antibody-drug Conjugate (ADC) Custom Development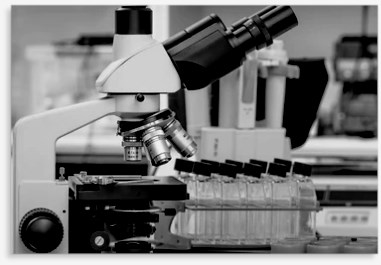 BOC Sciences, as an expert in chemical coupling, focuses on overcoming challenges in ADC development. We have many years of experience in ADC and professional biological coupling development services, equipped with a professional team of chemists, and can provide you with the professional knowledge, equipments and capabilities you need. We provide customized solutions from early detection of bioconjugation to development and clinical manufacturing.
ADC & Bioconjugation
ADC is formed by combining a small molecule drug with biological activity and a monoclonal antibody through a linker. Antibodies are responsible for binding to antigens on the surface of tumor cells. When ADC is phagocytosed by tumor cells, the small molecule drugs contained in it will release and kill tumor cells. ADC can kill target cells more efficiently than pure antibody drugs. However, the design of ADC is also more complicated than that of antibodies, and it is necessary to consider the three components of antibody, linker, and small molecule drugs and a reasonable combination between them. BOC Sciences can develop ADCs that suit your needs.
Our ADC development customized services include:

Proprietary antibody/target development
Usability analysis


APIs synthesis and customization
Process Development & Manufacturing
BOC Sciences is a leading service provider of ADC comprehensive development and manufacturing. We have a good record in the development of ADC projects. Taking advantage of our advantages in chemistry, our R&D team has successfully developed and improved dozens of ADCs. We can provide scales from milligrams to grams. Based on years of process and development experience, the process route we provide customers is the best combination of quality and output. Our manufacturing complies with GMP process certification.
Our development and manufacturing services usually support:
Screening and design of early ADC drug models
Synthesis process optimization, analysis of key process parameters
cGMP process development and manufacture of linkers and conjugation
Purification and analysis, including enzymatic, chromatographic purification, mass spectrometry, etc.
Phase stability study
Technology Platforms
Biological Coupling Technology Platform    The core of the production of ADC drugs is the coupling of antibodies, linkers and small molecule drugs to form a single molecule. Among them, the coupling between antibody macromolecules and linker small molecules is more technically challenging. Our coupling technology platform is developed by authoritative experts and is at the leading level in the industry.
Impurity Control Platform   In the ADC purification process, impurities such as free linkers, antibodies and ADC polymers will affect the homogeneity of the ADC, so they should be effectively removed to ensure the safety of the product. We are equipped with a professional impurity removal and purification process to help you get better quality products.
If you are interested in our antibody-drug conjugates (ADC) custom development service, please contact us immediately.
Partner With
BOC Sciences