HPAPIs Development Platform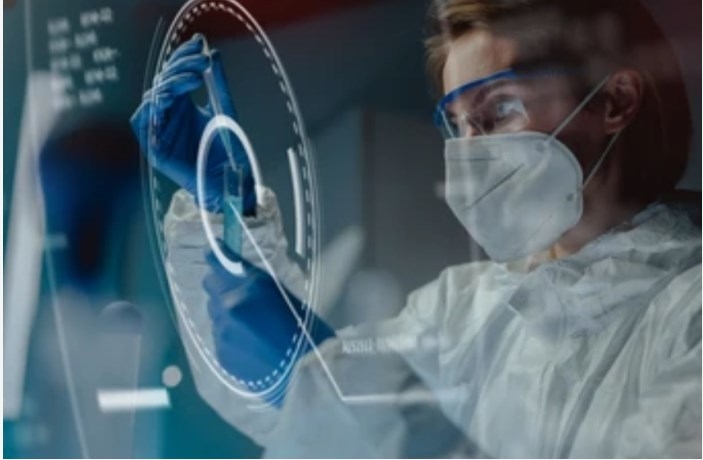 High Potency APIs (HPAPI) have significant curative effects in cancer and other diseases, so their proportion in the development of small molecule drugs is increasing day by day, and even the overall development speed has exceeded the overall development speed of small molecule drugs. BOC Sciences has unique advantages in the development of HPAPI.
We began to deploy the HPAPI development platform in the early years, combining advanced chemical synthesis technology with computer technology to shorten the front-end time of drug development. We also have large-scale high-enclosed facilities and are operated by experienced personnel to realize the scale-up and manufacturing of HPAPI.
The high pharmacological activity of HPAPI is often determined by its complex molecular structure, which makes the development of new HPAPI extremely challenging. The speed of development time directly determines the market value of the drug. Taking into account the factors of quality, time and cost, cooperation with us is undoubtedly your best choice.
We not only have the expertise in HPAPI development, but also have the ability to quickly produce and expand the scale of production. We are committed to establishing a close cooperative relationship with you to meet your special development needs and help you occupy the market as soon as possible and maximize benefits.
As a comprehensive CDMO company, BOC Sciences has always been in the leading position in the industry in terms of development experience and professional standards.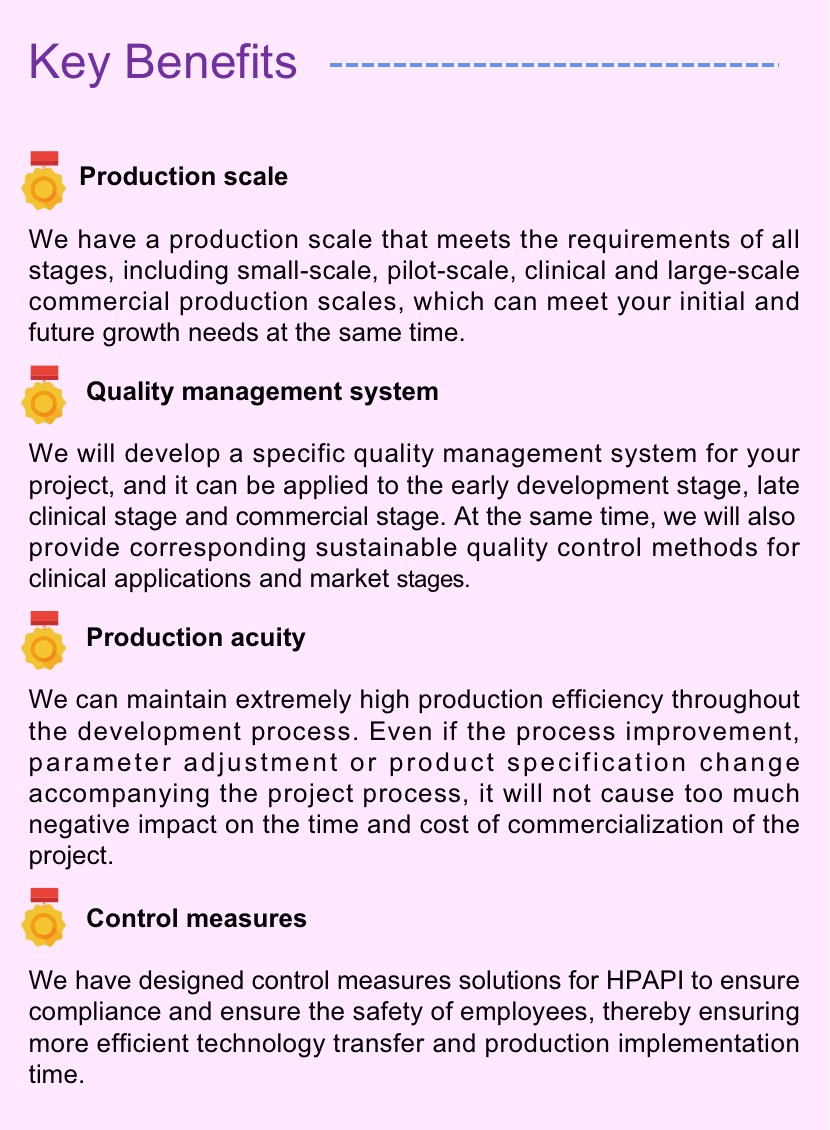 With our efficient processing experience, BOC Sciences has maintained a good delivery record for many years. We equip each project with experienced project managers who regularly report project progress to customers and respond quickly to changes in demand to ensure the normal operation of the project. In addition, we also have flexible production capabilities.
If you are interested in our HPAPIs development platform, please contact us immediately