Process Validation
BOC Sciences has a strong process team capable of meeting your unique development needs. Our strong knowledge base comes from the accumulation of project experience time and time again. To ensure process compliance and safety, save project costs and save your valuable time, we provide process validation services throughout the entire product and process lifecycle. Our process validation strictly adheres to the FDA process validation guidelines and is compliant, comprehensive and meticulous. As a CDMO with a strong sense of responsibility, BOC Sciences will make every effort to ensure the smooth delivery of every project.
What is Process Validation ?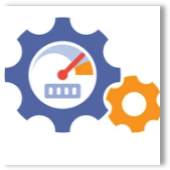 Process validation is defined as the collection and evaluation of data from process design all the way to commercial production, which is used to establish the scientific basis for the development of process standards, demonstrating that the process consistently produces a drug product of acceptable quality. Process validation organically connects the three stages of R&D, validation of commercial production processes, and maintaining the controllable state of the process in daily commercial production, and continues throughout the product life cycle.
The Importance of Process Validation ?
Process validation is closely related to drug research and development, quality risk management and drug quality systems.

The Purpose of Process Validation ?
Ensure that the manufacturing processes used at any stage of drug development consistently produce products that meet quality standards.
Our Advantages
Reasonable Process Design
The design of experiments (DOE) method for drug development and process design can determine the relationship between the influencing factors of the process and the process output, and it is easier to reveal the interaction between multiple variables. Not only can we design high-quality products, but we can also develop production processes that consistently produce products of the expected quality.
Perfect Stage Services
According to the latest FDA process validation guidelines, write a three-stage process validation plan for process design, process validation and process continuous assurance.
Risk-based Control Strategy
Define the target product quality profile (QTPP) and initially determine the product's critical quality attributes (CQA). Carry out risk management on factors such as material quality, operating conditions of facilities and equipment, and process control based on existing knowledge, establish variation factor control strategies, and conduct regular assessments.
Advanced Analytics Platform
We have a full range of analytical capabilities to cover all quality parameters of the product process validation process. Support multi-line parallel, which can shorten the project cycle to the greatest extent.
If you are interested in our process validation service, please contact us immediately.