Quality Assurance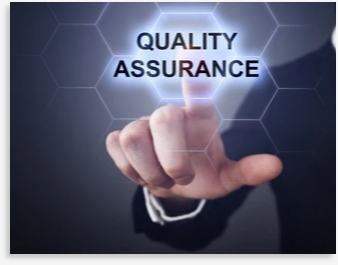 In the process of drug development, BOC Sciences has established a strict quality management system in order to ensure the safety, effectiveness, uniformity, stability and quality of the products. Our system covers all aspects of pharmaceutical production, including the inspection of used materials, media, intermediate products, products to be packaged and finished products, equipment and environmental monitoring in the production process, etc., and strive to form a comprehensive management that focuses on prevention and eliminates various hidden dangers ensure that all products meet quality requirements. As a CDMO service provider with rich experience, BOC Sciences provides ample space for saving project costs and improving efficiency by relying on multiple product platforms and quality expertise.
Introduction
Quality Assurance (QA) is a part of GMP regulations in countries around the world, and its scope of application is not limited to drug production, but also includes the entire process of drug development and marketing. The main content of QA is to set the rules and standards that must be met to achieve product quality.

The above four principles are our guidelines for designing the quality assurance system. We will regularly review the existing system for safety and reproducibility to ensure that the system always maintains the best deployment.
What We Offer
In order to control product quality at the front end and avoid producing non-compliant products, BOC Sciences provides a series of quality assurance solutions. Our services run through the entire project life cycle to help you reduce the inherent risks in the project. Our quality assurance services include but are not limited to:
Quality system design and construction. Including formulating quality goals, arranging technical measures and establishing a comprehensive management system.
Project supervision. Responsible for supervising the implementation of the quality system in the entire project, mainly including reviewing product testing indicators, the operation of facilities, and materials closely related to quality, such as personnel assessment.
Risk identification. Conduct risk analysis on abnormal records in the project, find out the source of the risk, determine whether it affects the overall quality, and whether it is necessary to adjust and optimize the production process.
Establish quality control laboratories. Responsible for obtaining real test data of the quality of samples or batches of products/materials in production, and provide accurate and reliable basis for quality evaluation.
Provide data management system. The system includes a series of quality-related records such as the inspection of finished products, intermediate products, raw materials, and auxiliary materials involved in the project, as well as environmental monitoring, personnel assessment, etc., so that our partners can browse and grasp the quality situation at any time.
If you are interested in our quality assurance service, please contact us immediately.