Process Scale-up
BOC Sciences provides services related to process scale-up and technology transfer from laboratory to industrial scale. We have cooperation projects with many well-known international companies and have rich experience in synthesis and amplification. In order to fully ensure the smooth progress and safety of the scale-up process, we have established clear and strict procedures and a series of document verification data (including production operation procedures, cleaning verification plans and process safety analysis data, etc.). All employees must be familiar with the content of the material and operate in strict accordance with the procedures. Our professional technicians and good equipment are the keys to make you choose us.
What We Offer?
Part 1: Small test enlargement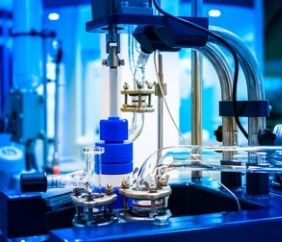 The main purpose is to conduct a comprehensive and systematic review and improvement of synthetic routes and methods designed in the laboratory. Collect and analyze the data of batch synthesis in the laboratory, and propose a synthesis process route suitable for pilot production. Specifically include:
Reduce synthesis steps and increase yield
Looking for industrial grade raw materials to replace chemical reagents
Recycling of raw materials and solvents
Process risk assessment
Part 2: Pilot scale up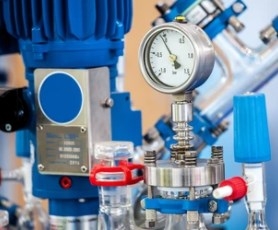 The main purpose is to check whether the synthetic route after the scale-up of the small test meets the production requirements. By using small production equipment whose working principle is basically the same as that of large production, it is ensured that the products after scaled-up production always meet the predetermined quality standards. Specifically include:
According to the requirements of industrial production, the process route provided by the pilot test shall be assessed, and the conditions such as process equipment and raw materials shall be adjusted to meet the requirements of the pilot test scale-up.
Verify that the economic indicators of the process meet the production requirements
Choose the right equipment from the material, model, etc.
Identify key process steps, including heat and mass transfer requirements, feeding methods and rates, catalyst dosage, etc.
Determination of physicochemical properties and chemical constants of raw materials and intermediates
Provide operating procedures for each unit
Process risk assessment
Part 3: Process validation
Process verification runs through the entire process of product production, escorting product quality compliance. Click here to view our detailed process validation services.
Highlights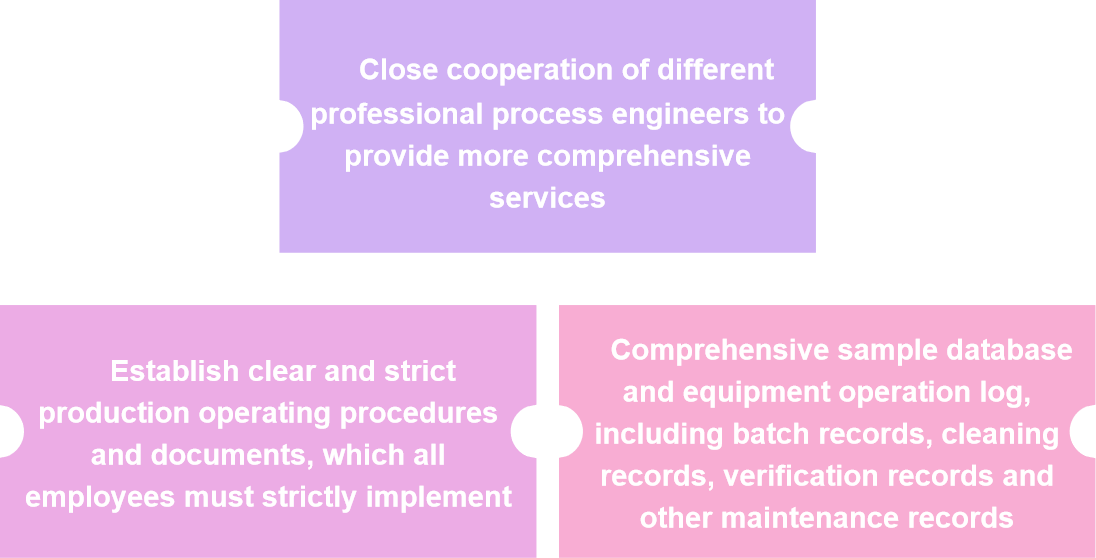 If you are interested in our process scale-up service, please contact us immediately.