Oligonucleotides Custom Development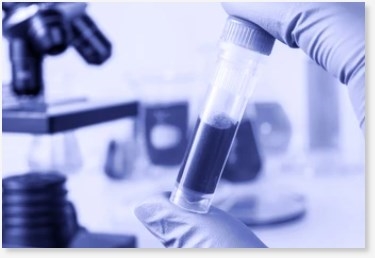 BOC Sciences can provide customers with highly customized and high-level oligonucleotide discovery services. Up to now, we have established more than 20 cooperative projects with customers. In addition to development services, we also provide oligonucleotide manufacturing process development, production and drug registration services to save time and accelerate the commercialization process. Our goal is to bring more innovative nucleic acid drugs to the market and benefit the world.
Oligonucleic acid drugs are another type of drugs that have attracted much attention after small molecule and monoclonal antibody drugs, and are expected to be used in the treatment of some rare diseases. Its mechanism of action is to regulate the transcription and translation of disease genes at the RNA level. Although this treatment concept has long been proposed, there are large technical barriers and difficulties in development. To this end, BOC Sciences has established a high-quality R&D team dedicated to oligonucleotide synthesis, modification, and development of delivery systems.
Our Abilities
GMP and non-cGMP grade oligonucleotides
Hundreds of chemical modification types
Standard purification, PAGE purification, HPLC purification
Multiple high-throughput oligonucleotide synthesizers
Highlights
Adhere to independent research and development, with the most advanced equipment.
The experienced R&D team has mastered a number of new nucleic acid technologies.
Program analysis can be used to formulate the optimal synthetic process route, which not only ensures the successful scientific and effective preparation of the product, but also reduces the risk and cost.
Oligonucleotide synthesis scale from milligrams to kilograms.
We can escort you throughout the entire process from small test, pilot test to commercial cGMP production. Our cGMP-licensed manufacturing plant can provide oligonucleotide synthesis scales ranging from milligrams to several kilograms. We not only produce standard and unmodified oligonucleotides, but also produce complex ones that require a variety of modifications, such as Phosphorus sulfur (PS), 2'-F and 2'-O-Me modifications and oligonucleotides with different chemical compositions.
Whether your oligonucleotides are used for pre-clinical research, phase I to phase III clinical trials, or molecular diagnostics or cosmetic ingredients and other fields, we can meet them. Our flexible cooperation model can always maintain close contact with customers until the final project is a complete success.
BOC Sciences is one of the earliest companies to obtain the production license for oligonucleotide APIs. We have our own quality assurance system that can meet the requirements of global regulatory standards. We are also regularly reviewed by government regulatory agencies. Each of our processes has strict standardized management, which can ensure product quality and batch-to-batch stability, and always provide a solid guarantee for your project. Up to now, the projects we have delivered have been highly recognized by customers.
If you are interested in our steroids & hormones custom development service, please contact us immediately.