Featured APIs & Intermediates Custom Development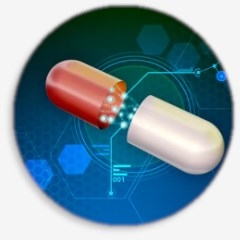 BOC Sciences began to deploy specialty APIs in the early years. We have built innovative technology platforms based on high R&D investment rates, aiming to provide you with a series of cutting-edge specialty APIs. Our services cover the entire process from R&D and production. With the expertise of scientists and high-end specialty API production bases, we can continue to develop and produce high-quality drugs and contribute to the cause of human health.
Introduction
The concept of specialty APIs comes from the difference in patent terms of downstream formulations, specifically referring to "new" generic drugs whose patents have just expired or are about to expire. Compared with those general APIs and intermediates, the synthesis of specialty APIs is more difficult and the technical barriers are high, so the requirements for the business capabilities of enterprises are also higher. Featured APIs are mainly specialized drugs used in cardiovascular, antiviral, and antitumor drugs. Our featured APIs are concentrated in the fields of chronic disease (three hypers), anti-tumor, neuropsychiatric, and digestive tract medications. The specific types include:
Our Services
Synthetic route screening and process optimization of APIs;
Quality research and stability research;
Crystal type screening and innovation;
Writing of registration application materials and on-site verification;
Pharmaceutical research on the consistency evaluation of generic drugs;
Upstream raw material supply chain management;
GMP production;
Process safety evaluation;
Analysis method development and verification, etc.
Our Advantages
We have a strong ability to crack patents, and we can reverse the development progress based on patents and complete development tasks in a short period of time.
Leading technical equipment.
We have international high-end technology and production equipment, and introduce digital tools into the research and development stage, which can help pharmaceutical companies reduce research and development risks and quickly develop new drugs.
Strict quality control standards.
In response to the ever-increasing international standards, our craftsmanship, technology, quality, registration, access and other aspects meet the requirements of the new situation.
More than 12% of our R&D personnel have a doctoral degree, and more than 65% have a master's degree or above.
If you are interested in our featured APIs & Intermediates custom development service, please contact us immediately.
Customized APIs & Intermediates Development

Read More →