Cosmetic Peptides Custom Development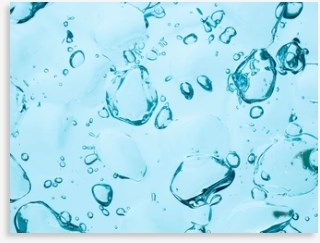 BOC Sciences is a CDMO company with rich experience in peptide synthesis, we are able to custom develop cosmetic peptide raw materials. All of our production bases have successfully passed the professional review and meet the industrial conditions required for the production of cosmetic peptide raw materials. We have world-class automatic peptide synthesizers, advanced peptide separation and purification systems and testing equipment, which can provide high-quality cosmetic peptide synthesis services from milligrams to kilograms.
Cosmetic peptides are a class of small-molecule peptides with strong physiological activity and diversity, which can substantially improve skin problems. It is precisely because of this that the cosmetic peptide market is heating up rapidly, and many companies are rushing to start R&D investment. BOC Sciences has been in the field of cosmetic peptides in the early years. So far, our development capabilities include:
Anti-wrinkle and anti-aging
Whitening and freckle removal
Hair growth
Remove eye bags
Weight loss and slimming categories
Breast enhancement
Dermal repair
Service Content
BOC Sciences can provide you with high quality cosmetic peptides. We have formed an excellent technical team to meet all customized needs. Currently, we have several projects in the production phase.
Synthesis of various linear peptides, cyclic peptides, and modified peptides using advanced chemical techniques
Meet the requirements of different purity ranges (crude peptide, desalted, >70%-98%)
Various modification methods are available (acetylation, amidation, phosphorylation, fluorescent labeling, biotin labeling, etc.)
Provide detailed test reports (including HPLC chromatogram, mass spectrometry, etc.) to ensure the quality of peptides
Small-scale, pilot-scale, non-GMP and GMP manufacturing at various stages
Registration and filing service
EHS management system
Peptide Modification Abilities
N-terminal modifications (Ac, Fmoc, Z, Bz, etc.)
N-terminal fatty acid modification (myristic acid, palmitic acid, stearic acid, etc.)
C-terminal modifications (-NH2, -PNA, -AMC, -OME, -OE, etc.)
Fluorescence modification (FITC, 5-Fam, Rhodamine, etc.)
Biotin modification (Biotin, etc.)
Phosphorylation modification (Thr(HPO3), Tyr(HPO3), Ser(HPO3), etc.)
Methylation modification (Lys(Me), Arg(Me), etc.)
Special amino acids (D-type amino acids, beta amino acids, homo amino acids, unnatural amino acids, amino acids with special modifications in their side chains, etc.)
Carrier protein coupling (KLH, TG, BSA, OVA, etc.)
Development Process

If you are interested in our cosmetic peptides custom development service, please contact us immediately.