Medicinal Peptides Custom Development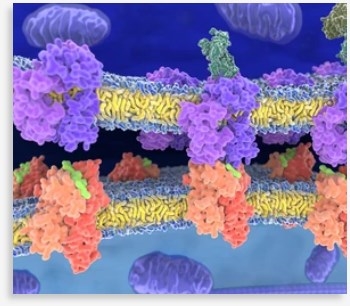 BOC Sciences provides pharmaceutical peptide development services to pharmaceutical companies from around the world. As your preferred partner, we have world-class synthetic peptide technology and are proficient in the synthesis of complex peptides of all types. In addition, we are equipped with production bases that meet cGMP standards to help your products enter the market as soon as possible. Our medicinal peptides are widely used in the treatment of tumors, diabetes, cardiovascular diseases and other diseases. Meeting the needs of every customer and providing high-quality products is our constant vision.

BOC Sciences can select the appropriate process for the actual needs. For example, short peptides are synthesized by liquid phase synthesis; medium and long peptides are synthesized by solid phase synthesis. The two methods can also be divided into steps and used in combination.
Carboxyl group activation technology
Coupling technology: N-terminal, C-terminal, cysteine
Modification: acetylation, alkylation, biotin modification, phosphorylation, sulfonation, etc.
Protection/deprotection strategy
Isolation & Purification
In the process of peptide synthesis, some heteropeptides with similar structure and properties to the target polypeptide will be produced, such as deletion peptides, diastereomers, etc. As the peptide chain grows, the number of possible heteropeptides will also increase. BOC Sciences has a wide range of peptide purification methods, can develop customized purification methods according to actual needs, and provide detailed confirmatory data. Our purification methods include:
Recrystallization
Countercurrent Distribution
Electrophoresis
Ion Exchange Chromatography
Gel Filtration Chromatography
Reversed Phase Chromatography
Structural Research
Our peptide laboratory has introduced a variety of advanced structural analysis instruments, which can carry out detailed analysis and research on the structure of synthesized peptides to verify whether their amino acid composition and sequence are correct. Our analytical methods include:
Elemental analysis
IR
UV spectrum
Nuclear magnetic resonance spectroscopy
Dichroism
Amino acid composition analysis
Mass spectrometry
Amino acid sequence analysis
Quality & Stability Studies
Targeted quality research is carried out in combination with the structural characteristics of the polypeptide, the characteristics of the preparation process and the biological characteristics.
The research contents include appearance, physical and chemical constants, identification, analysis of amino acid composition, moisture, content of counter ions, purity, residual amount of organic solvents and reagents, biological safety inspection, determination of content and/or activity titer, etc.
All testing methods and validations strictly follow the guidelines specified by the relevant authorities.
Combined with the characteristics of peptide drug stability, the test conditions and inspection items should be reasonably selected.
In addition to routine items (such as specific rotation, related substances and content, etc.), according to specific circumstances, consider whether to investigate the changes in its biological activity.
If you are interested in our medicinal peptides custom development service, please contact us immediately.