Psychiatric & Neurological APIs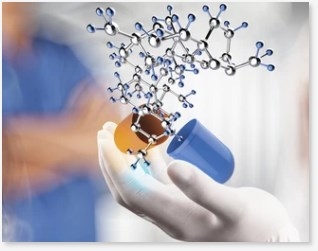 BOC Sciences can provide development services for psychoneurotic APIs. Our neuropsychiatric drug research and development team is led by a number of scientists with rich project experience, each of whom has decades of drug research and development experience and is proficient in the field of nervous system expertise, and can help you solve any drug difficulties in the development phase. The neuropsychiatric drug market is second only to cardiovascular and cerebrovascular drugs, and is the second largest drug field in the world. Currently, our research focuses on neurological and psychiatric diseases and neurodegenerative diseases (Alzheimer's disease, Parkinson's disease). Our goal is to develop innovative neuropsychiatric drugs that lead the world.
Introduction
The occurrence of mental illness is the result of the combined action of many factors such as physiology, psychology and environment. These diseases mainly occur in the central nervous system, peripheral nervous system and autonomic nervous system, causing functional damage to the brain, and then losing the ability to normally control emotion, cognition, behavior, etc., or appearing dysfunctional. Because the causes of mental illness are complex and varied, it makes the treatment extremely difficult. There are also many types of neuropsychiatric diseases, involving more than 1,000 indications, such as Alzheimer's disease (AD), Parkinson's disease (PD), depression, anxiety, schizophrenia, epilepsy, nervous system infections disease, etc. Neuropsychiatric diseases are diseases with low fatality rate and high disability rate. Neuropsychiatric diseases also often interact with diseases such as cancer and cardiovascular disease, aggravating the disease.
In the current global drug market for neuropsychiatric diseases, the market share of small molecule drugs far exceeds that of biological drugs, and most of them are original drugs.
Our Services
Biomarker Discovery & Detection
Taking advantage of the in-depth understanding of the pathogenesis of neuropsychiatric diseases, starting from high-quality biobanks, and fully combining the technical advantages of genomics, proteomics and metabolomics, we search for early sensitive biomarkers closely related to the pathogenesis form various body fluids.
Neuropharmacological Research
According to the model of pharmacodynamic response, the characteristics of pharmacokinetics, etc., the appropriate pharmacological experimental method is selected, and it runs through the whole process of new drug research.
Patch Clamp Techniques
Including whole-cell patch-clamp technology for the study of ion channel properties, perforated patch-clamp technology, which can be used in the stage of drug candidate identification and new drug application, as well as in the stage of lead compound discovery.
Our Highlights
Internationally leading R&D capabilities, with R&D laboratories in the United States and China
A wide range of cooperation models, including consulting registration, joint development, technology transfer, etc.
Senior team, more than 20 years of R&D experience
If you are interested in our psychiatric & neurological APIs custom development service, please contact us immediately.
Partner With
BOC Sciences